Cabin on the Hill
$175 - $225 / night
Accommodates 1-2 Guests
The Cabin on the Hill provides the most private accommodations of all the cabins. It's located off a hill away from everything, so you can deeply relax and enjoy. Make sure to take a nice long bath while you're there too, in the deep clawfoot tub.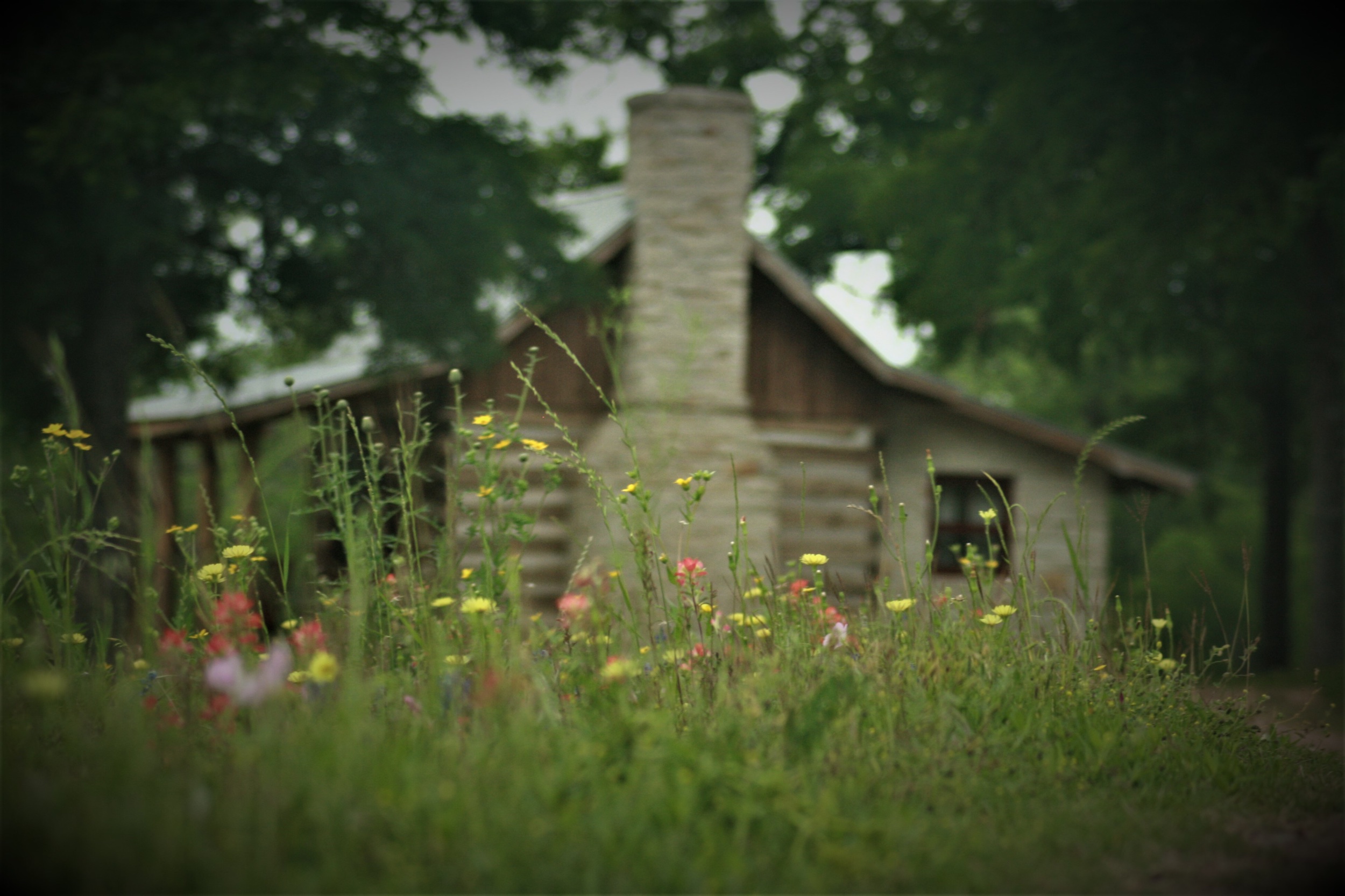 A bit of history…
The Seidel House, better known at StarHill Farms as the Cabin on the Hill, was built in Austin County in 1849 for the Seidel Family. It was originally a dogtrot style house with two log cabins connected together with a breezeway. In 1939, 90 years later, the house was closed in around the logs to expand the home. During that time, the family placed a time capsule in the walls of the house to be discovered when the house was disassembled around 1992. That time capsule is framed and preserved and currently sits on the mantle in the cabin.
In 1998, one of the two cabins that made up the original Seidel House was relocated to the secluded hilltop spot on StarHill Farms overlooking Mill Creek and became known as Cabin on the Hill. It was then fully renovated for people to enjoy, with custom fixtures, reclaimed wood, stone improvements, as well as one-of-a-kind antiques.
Featuring
One room with Queen Bed
Kitchenette with stove and oven, refrigerator, coffee maker, dishes, pots and pans
Full Bathroom with clawfoot tub and shower
Wood burning stone Fireplace
Central Air and Heat
All Linens
Hairdryer
Texas Lavender bath products
Covered Porch with Rocking Chairs
Small outdoor fire pit with wood
Charcoal grill
Horseback Riding Rentals with advanced notice
Hiking trails